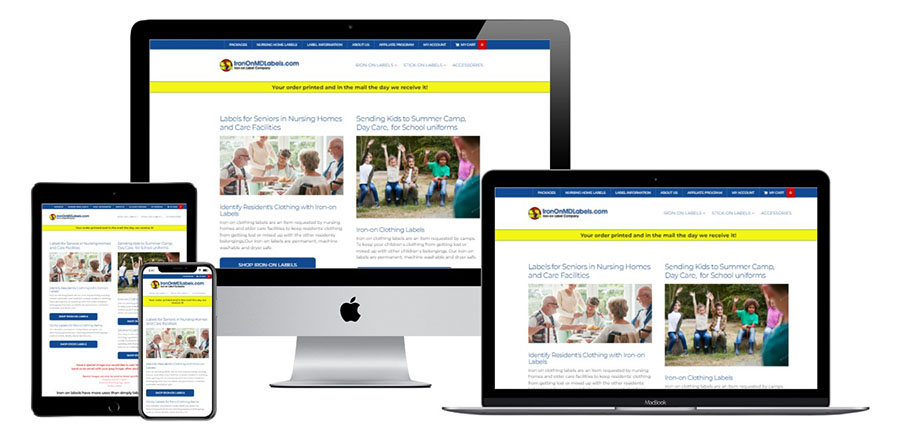 As an e-commerce site, IronOnMDLabels.com needed the ability for its customers to place online orders for its customized iron-on and stick-on name labels.
A shopping cart system was built by which customers can place customized orders for iron-on name labels. This unique shopping cart system allows purchasers to "build" customized labels by choosing different label sizes, font styles, and printing used for campers, nursing homes and dry cleaning.
A back-end administration area allows the owner to pull individual orders for processing, add, update and delete product, obtain custom reports on past orders as well as run an affiliate program.