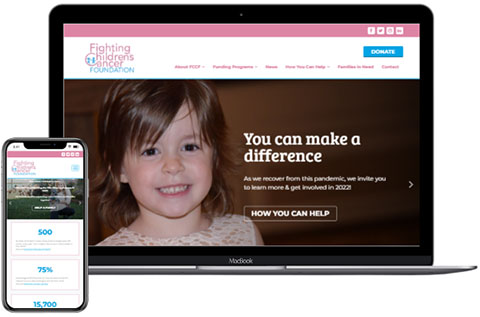 Your website is much more than just its design. Behind each page is the coding that serves as the building blocks of your website to ensure it looks and functions the same in all of the latest web browsers. If your website is not coded using current standards and specifications, it could have a negative effect on how your site is ranked in the many search engines.
In order to deliver the most completely optimized website, we ensure that it is mobile-friendly, accessible and loads as quickly as possible.
Additional Services
Content Management System (CMS)
If would like to be able to update your website's content yourself, our user-friendly CMS allows you to add, update and delete web pages, blog posts, product/service catalog, photo galleries, or whatever else your website needs.
Website Maintenance
Don't have the time to update your website yourself? Let us do it for you.
We offer you the choice of a monthly maintenance contract for frequent updates or, for periodic updates, simply send us your changes and we'll take care of it. Either way, change requests are usually completed within 24 hours.
E-Commerce
If your website will be an extension of your brick and mortar establishment, we can build a custom shopping cart system that will enable you to sell your products online with online payments processed in real-time through your merchant provider.
I've been with CIS since 2012. Since then, I've always had changes in my ever-growing company and Alan has always completed my (many) requests timely. I can always count on him, therefore I recommend his services.