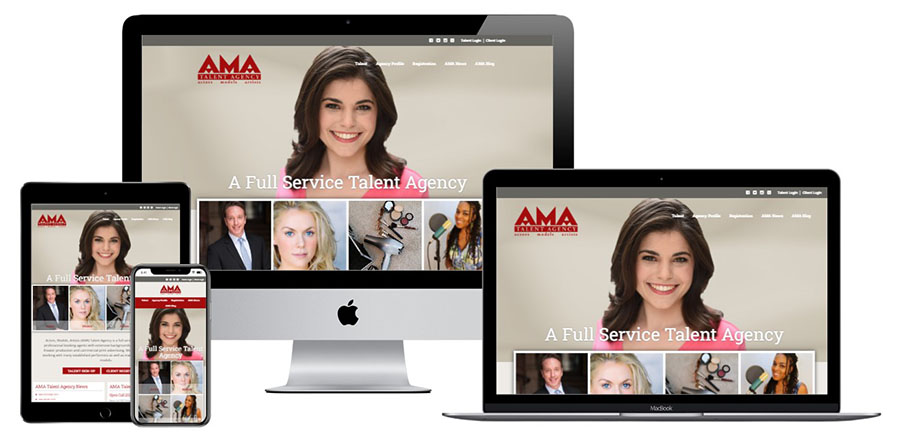 AMA Talent Agency is an agency that represents actors, models and artists. In order for the agency to expedite the booking of their talent, AMA required a website that would provide a means for registered clients to choose those people that would fit their talent requirements.
The website allows for clients to search for available people by talent category or through an advanced search. Registered clients may obtain detailed talent information such as headshots, resume and vital statistics.
The back-end of the site allows AMA to update talent information as well as e-mail clients a list of talent they request. AMA can also publish agency news and open call events to appear in the public area of the site.