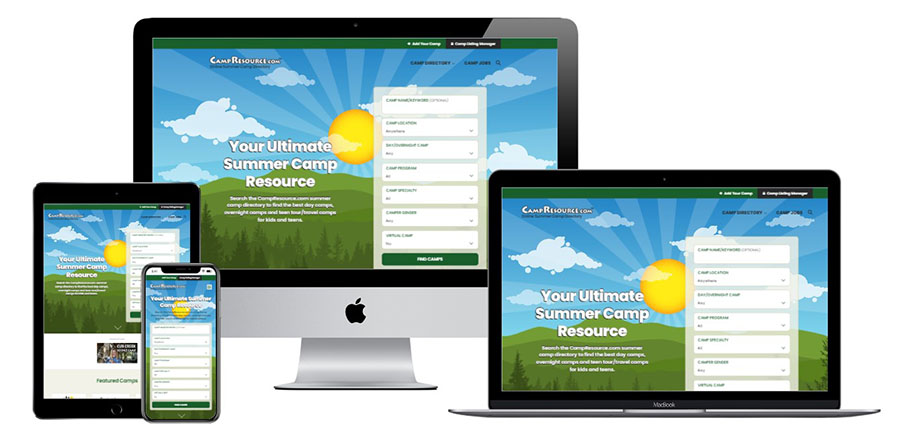 CampResource.com is an online summer camp directory for parents and campers to research camp programs from around the world that has been around since 2000.
The main area of the site was created so visitors could view a database of camps based on location, specialty, gender, as well as specific search criteria. Camps with a premium listing plan have their camp's information displayed on an individual web page. This page included descriptions, photos, camp logos, session dates and fees, etc.
A payment processing module was incorporated to accept credit cards.
The site features a password-protected "Listing Manager" for camp owners to make changes to their listings 24/7.