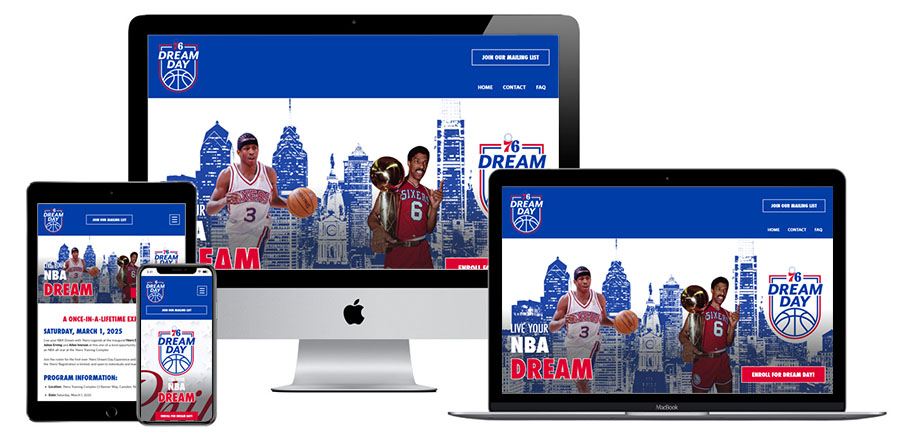 The 76ers Fantasy Camp, the first of its kind in the NBA, is a unique opportunity to play, train, and compete like an NBA all-star along side 76ers legends, coaches, & Hall of Famers at the 76ers Training Complex in Camden, NJ.
CIS designed the website incorporating the Philadelphia 76ers branding along with the ESF Camps theme.
A custom back-end CMS was developed for the management of the site's content, including galleries, FAQs, and available experiences for which to sign up.