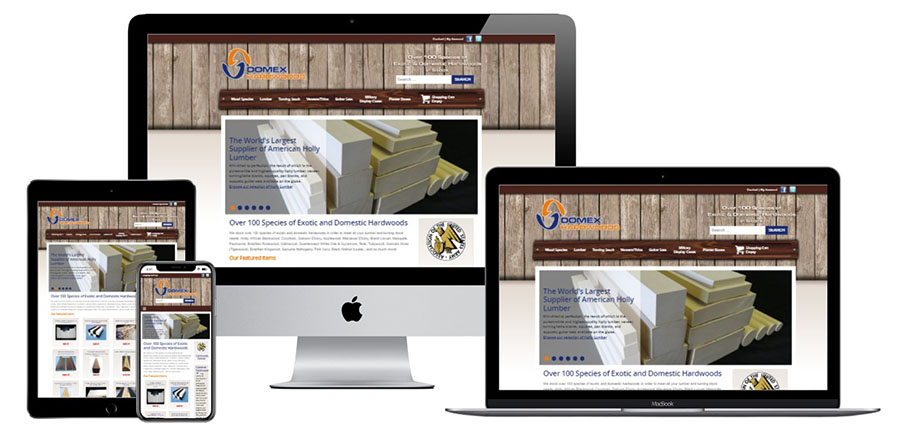 DomEx Hardwoods is a supplier of exotic and domestic hardwoods for wood-workers all over the world.
CIS redeveloped and redesigned the entire website to incorporate an online shopping cart system complete with a search engine optimzed catalog of over 600 products.
A back-end CMS was custom developed to suit the owner's needs.