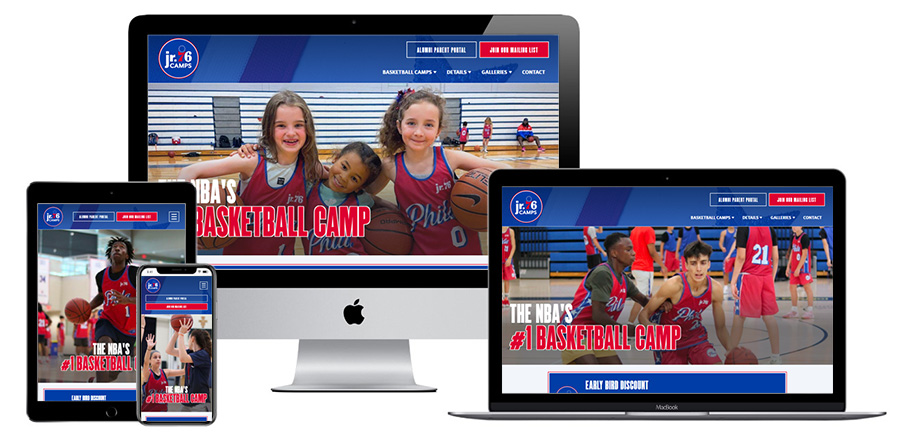 Since 2006, we have been privileged to have the Jr. 76ers Basketball Camps as a client.
Over the years, we have redesigned the website on three occasions to keep up with the times as well as featuring various star players. Website functionality has been periodically added or updated to enhance the site's usability and the user experience.
The incorporation of our CMS allows management to not only update the content of the site, but can also manage the individual camp session locations, fees, registration dates, and much more.