Prodigy Staffing Solutions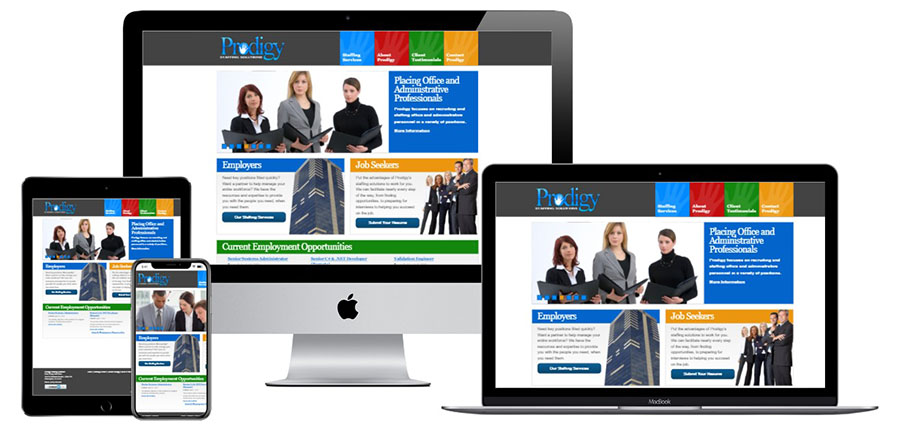 Prodigy Staffing Solutions is a prominent leader in specialized staffing services with over 25 years of combined experience.
We redesigned the Prodigy website with a new navigation menu and added a new color scheme. In addition, a custom back-end management system was created for the posting of job opportunities and client testimonials. Whereas it was not possible with the old site, we added a system by which potential hirees may upload their resume for consideration.