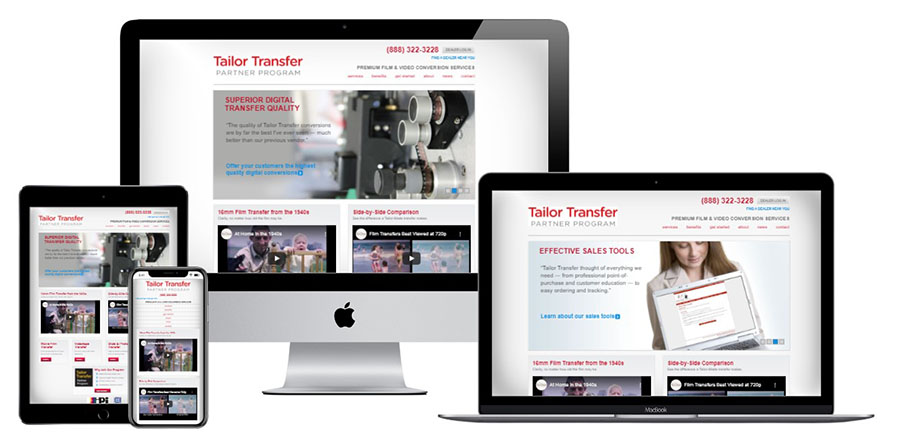 Tailor Made Transfers is a company specializing in professional photo, slide, film and videotape transfer to DVD. They were interested in advertising their services as well as having the ability for customers and participating vendors to prepare and place transfer orders online.
Vendors such as photo shops, camera stores, etc. are provided with a dedicated, password-protected area in which they may prepare their customer's transfer orders to be shipped to Tailor-Made. Estimates are provided based on the customer's materials to be transferred. Order status is updated by the Tailor-Made staff and may be obtained by vendors at any time.
The public area of the website was developed for providing detailed explanations of each of their services as well as the ability for visitors to prepare their own orders online.